Chapter 11 Bankruptcy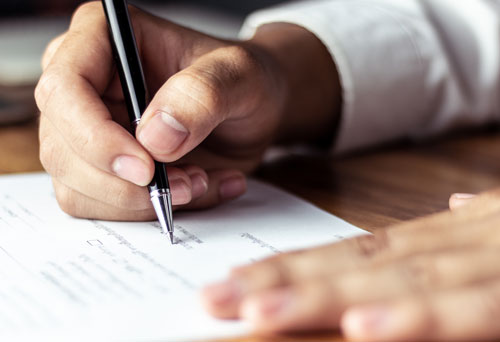 You may have read news stories about large corporations like United Airlines and General Motors filing for Chapter 11 bankruptcy. This can lead to the belief that this form of bankruptcy is only useful for huge, publicly held corporations. In reality, most Chapter 11 filings are much more modest in scale, and some small businesses in Washington and Oregon can benefit from a Chapter 11 reorganization.
When this type of bankruptcy is filed, there is an immediate benefit, because an automatic stay will be granted by the court. This means that creditors will be required to suspend their collection efforts while the reorganization process is underway (though there are some exceptions). Whether you have questions about Chapter 11 Bankruptcy or would like to file for Chapter 11 Bankruptcy, contact the attorneys at OlsenDaines. We have offices all throughout Oregon and Washington and we're ready to help you during this difficult time.

Free Consultations!
Click below to start the process on your consultation.
What is Chapter 11 Bankruptcy?
This is used mostly by businesses and some individuals that do not qualify for another chapter of bankruptcy. In Chapter 11, you may continue to operate your business, but your creditors and the court must approve a plan to repay debts. There is no trustee unless the judge decides that one is necessary. If a trustee is appointed, the trustee takes control of your business and property. We at OlsenDaines actively help companies and individuals that need this special, complicated type of bankruptcy.
How Does Chapter 11 Bankruptcy Work?
If a Chapter 11 reorganization is decided upon, the filing party will maintain all the decision-making authority, and the business can operate as usual at first. A reorganization proposal will be created to present to the court, and this will often include some reduction in the size and scope of the business. The filing party has four months to come up with a reorganization plan. This is called the "exclusivity period," and the court has the power to extend it if there is a sound reason to do so. If the plan is accepted, the debtor must follow all provisions that are contained within the plan and make the agreed-upon payments in a timely manner.
File for Chapter 11 Bankruptcy
Keep in mind, a small business owner could potentially file for a different form of bankruptcy, like a Chapter 13. This is often a better choice because a Chapter 11 Bankruptcy is more complicated, there are more risks involved, and the legal costs can be significant. However, under federal laws, a Chapter 11 Bankruptcy is the only option for limited liability companies, corporations, and partnerships. Our firm has a great deal of experience with all different forms of bankruptcy, and we can evaluate your situation and guide you toward the right solution.
We would be more than happy to answer any questions that you may have about Chapter 11 Bankruptcy, and we offer free initial consultations. If you would like to schedule an appointment, contact us or fill out our online form. We look forward to hearing from you.
Back to Bankruptcy Attorney
Chapter 11 Bankruptcy Attorney in Portland OR and Salem OR
And all surrounding areas