Auto Accident Attorney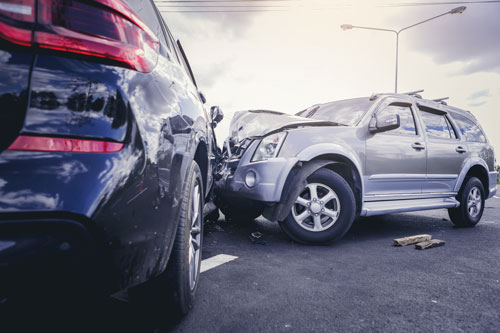 Understanding Your Rights After an Accident
If you've been involved in an auto accident, it's crucial to know that you may be entitled to compensation. The law mandates that the at-fault party compensate the plaintiff for both economic losses (e.g., medical bills, wage loss, and vehicle damage) and non-economic damages (such as pain, inconvenience, and frustration caused by your injuries).
Hiring an auto accident attorney can help you navigate the confusing and frustrating process of filing a personal injury claim, and gives you the best chance at receiving fair compensation.
Reasons to Consult With a Lawyer After a Car Accident
Insurance companies often claim to act in fairness, but their definition of fairness may not align with yours. An experienced auto accident attorney can assess whether an offered settlement is truly equitable based on the details of your case.
How to Avoid Early Settlement Tactics
Insurance companies frequently employ a tactic of offering early settlements, often before the injured party has finished seeking medical treatment or secured legal representation. Why do they do this? It's often more profitable for them.
Schedule a Free Appointment!
Our appointments are free until you file and your concerns are addressed!
Factors That Affect Compensation After an Accident
After an auto accident, it's important to grasp the factors that determine how much compensation you might receive. Many different elements play a role in this calculation. These elements range from the types of injuries to what you do after the accident. Understanding these factors is essential to ensure you get a fair and just compensation. 
The nature of injuries

The presence of a motor vehicle accident attorney

The total medical bills

The duration of treatment

The lasting impact of the accident 
Settling without considering these factors, and without an attorney's guidance, can result in the insurance company paying less than they should.
What you do immediately after a motor vehicle accident is pivotal in building a successful personal injury claim, regardless of whether it's a major collision or a minor fender bender. There are several critical steps to keep in mind:
Ensuring Safety

: First and foremost, check on the safety of all parties involved. If there's any possibility of injuries, call paramedics right away.

Legal Responsibilities

: In Oregon, drivers have specific duties after an accident. These include exchanging contact and insurance information with other drivers and reporting the accident to the DMV within 72 hours. A tip: document the information received from the other driver, including their license plate.

Medical Attention

: Seek medical treatment promptly and adhere to all prescribed treatments and follow-up appointments. It's essential to establish a thorough medical record documenting your injuries.

Communicating with Insurance Companies

: While it's advisable to give a statement to your insurance company, be cautious about providing a recorded statement to the other driver's insurance. Keep track of your claim number and the name of your claims adjuster.
In Washington State, the statute of limitations for filing a car accident claim is typically three years. This means you generally have three years from the date of the accident to file a lawsuit related to the car accident. However, it's important to understand that there are exceptions and specific circumstances that may affect the deadline for your claim.
It's highly advisable to consult with an experienced attorney who specializes in personal injury cases, especially car accidents, as they can provide you with precise guidance based on the specifics of your situation.
Yes, you can still file a claim if the other driver left the scene of the crash in Washington State. Advising an auto accident attorney is the best way to go about this matter, as each case is different. 
Your Local Auto Accident Attorneys
For over forty years, OlsenDaines has been dedicated to helping individuals who have suffered injuries in motor vehicle accidents. Our team of skilled auto accident attorneys is ready to assist you in navigating the intricate process of pursuing a personal injury claim following your vehicle accident, all while ensuring you receive the compensation you deserve.
Our team also specializes in: 
Bicycle Accidents 

And much more! 
We have conveniently located offices throughout Oregon and Washington. Contact us today for a free consultation.
Auto Accident Attorney in Portland OR and Salem OR
And all surrounding areas